Join Us For Our Saint Patrick's Day Living Naturally Scavenger Hunt and You'll learn how to
Get Free Products from Watkins
Save as a Retail Customer with Online Monthly Specials
Get a Discount of at least 25% every time You Shop for an Entire Year
Earn an Income with Watkins
You choose what it is You want to do, and We'll tell You how we can help you do it!
Also, because it is St. Patrick;s Day we are hoping You have "The Luck of the Irish" in our Free Draw!
We've prepared a Fun Scavenger Hunt for You!
To Help You find a Pot of Gold at the end of our Rainbow!
The Pot of Gold at the end of our Rainbow is a $25.00 Gift Certificate, and it could be Yours! 😉
Click Here to Start Having Fun Now!
So, as You know every good Scavenger Hunt, like any good journey , begins at the Beginning!
It also involves You looking for Treasures! In this case those treasures are answers to question,
and the answers are found on our blog, Website, and FaceBook Page!
This link will take You to a Form with a series of questions all about Watkins, Watkins Products,
and help You learn to Save, or Earn, (Your Choice) with Watkins! While Having Fun!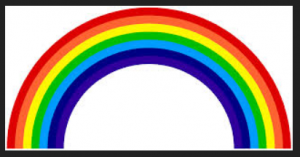 Complete the Questionnaire and then
Attend our Online Living Naturally Event on …
Saint Patrick's Day
17 March 2014
9:30pm NT
9pm AT
8pm ET
7pm CT
6pm MT
5pm PT
When We Invite you To
Join Us In Our Online Conference Room
Have questions?
Want an Invitation to our Event?
Then Contact Me…


Independent Watkins Manager
Brian Hurlburt (ID#342198)
Toll Free 877-822-8463