Increased Customer Demand Means
Watkins Insect Repellents Are Selling Out!
Right now, due to overwhelming Customer Demand, many of Watkins Insect Repellent Sizes have already Sold Out!!!
Here are the ones that are currently available…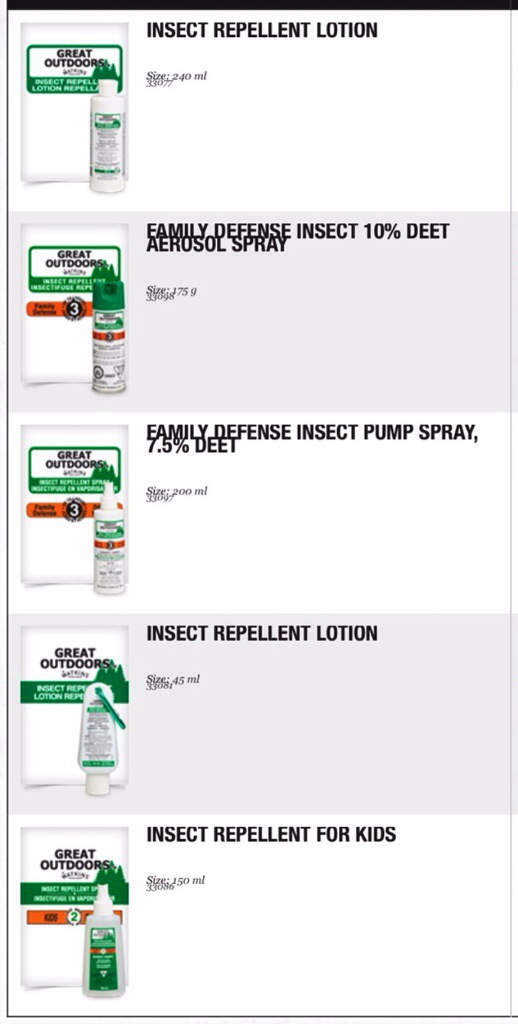 (Watkins Insect Repellents Currently Available)
So to avoid disappointment, Please order now!!!
Concerned about DEET?
Read this Article from KidsHealth.org which provides cautions and suggestions, while pointing out that…
"Insect repellents containing DEET have been tested and approved as safe for kids, but you should take some precautions with them."
It is also important to note that while a 10% DEET Repellent may need to be reapplied more often than a 30% DEET, a 5% DEET Repellent may need to be reapplied every 2 hours, and a 30% DEET Repellent may last up to 6 Hours. So, if You are going to be exposed to Flies, and other Insects, for just 3 or 4 hours at a stretch a 10% DEET may be just what the Doctor Ordered!!! 😉
To find a Watkins Products Rep in Your Area,
Use our Consultant Locator
Have Questions???

Contact me…



Independent Watkins Manager
Brian Hurlburt (ID#342198)
Toll Free 877-822-8463