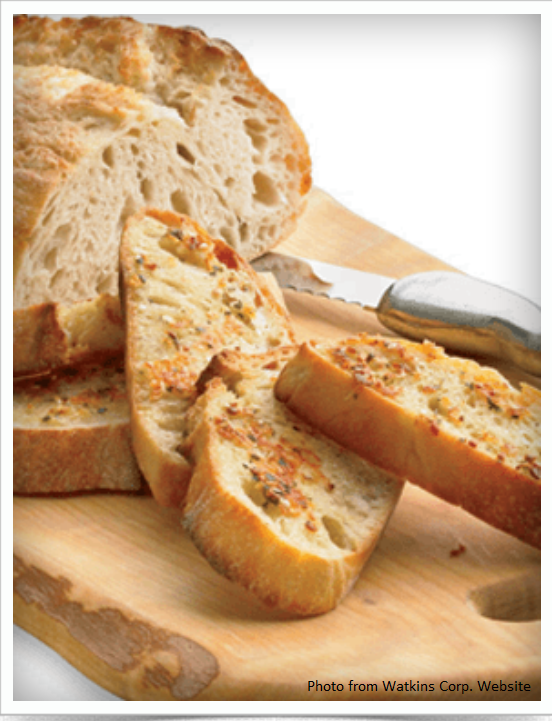 Herbed Crostini Recipe is sure to be a Favorite!
Ingredients
1 French baguette, sourdough bouille, or ciabatta loaf
1/4 cup/60 mL Watkins Original Grapeseed Oil
1 tbsp/15 mL Watkins Rosemary or Watkins Parsley
* When I make this I add 1/4 Teaspoon Rosemary Extract
to my Grapeseed Oil before sprinkling it on the bread.
* Product Availability May Differ by Country
Directions
Thinly slice bread at a diagonal. Drizzle with grapeseed oil and sprinkle with rosemary.
Bake at 425°F/210°C for 7 to 8 minutes until toasted.
Makes 24 toasts.
I hope You enjoy this wonderful Recipe!
We welcome Your Comments please Leave a Reply below.
PLEASE NOTE:
We Need Reps in your Area! If You, or someone You know, would make a Great Watkins Products Consultant
Please Contact Us.
Brian Hurlburt

Independent Manager
(ID#342198)
Toll Free: 877-822-8463