We want to take this time to wish all our friends, customers, and associates, a very Happy New Year! You've helped to make 2011 very special and we look forward to spending time with you as together we help make 2012 a great year as well.
At this time of year we take time to give thanks, to relect on the year gone by, and on the year to come… first and foremost we want to thank you all; our friends for your friendship, our customers for your loyal support, and our associates for your efforts and your believe in Us, in Watkins, and most of all, and most importantly in yourselves!
Reflecting back on 2011 we have much to be thankful for…
Our year began with us in our seventh month as Watkins Managers, and in February we were pleased to welcome Watkins Executives Keith and Karen Hagen to Nova Scotia where they did a Fast Start Training for our Watkins Associates where we learned about Watkins Products, and how to provide better customer Service, and grow our Watkins Business!
We had a tremendous few months following the Fast Start Training with Keith and Karen Hagan and we accomplished an impossible goal within the first half of 2011 and
We Gave Away $1000 in Free Groceries!!! I say it was an Impossible Goal because we'd never done it before! With the help of our Group, I estimate we've actually given away well over $2000 in Groceries in 2011!!! So in 2012 we're going to, once again,
Dare To Dream The Impossible Dream And Set Impossible Goals
In fact, I'm going to set one right now,
In 2012 we're going to Give Away $5000 in Free Groceries!!!
Ok, so back to reflecting! Reflecting on 2011!
In June, Karen Hagan phoned me and asked me to go to the
2011 Watkins Leadership Conference
to be honest, I didn't want to go!
However, because Karen and Keith Hagan had come to Nova Scotia at our request, and because I had enough Reward Points from our 2010 Watkins Activities, that my Trip was paid for, I told Her I'd go! I also have to admit that part of the reason was that Karen told me I was up for an Award and I needed to be there to get it! So, I went…
At the 2011 Watkins Leadership Conference we represented Nova Scotia very well…
I was very surprised to bring home 8 Awards! Including Watkins Top Consultant and Watkins Top New Manager of the Year Awards!!!
Something else happened at conference! A real head heart connection, a belief in myself, increased self worth, and a new self esteem! Something I'd been missing for many years!
Also by the end of August 2011, our sales had surpassed our total sales for all of 2010!
Using the power of that conference and the training and information received there I, Brian Hurlburt, Became Top Personal Sponsoring Watkins Associate During August!
One of those I enrolled was, Gerri Oickle,  a Customer, who had been a customer for nearly 2 years, and who would become our  first Watkins Manager in November 2011, Her third month with Watkins! Congratulations Gerri Oickle, Watkins Manager, ID#393712!
We know there are great things in store for Gerri and her Watkins Products Team!
Our success continued in September and our Blog Post Headline read:
Brian Hurlburt Becomes Watkins All Star!!!
In October we expanded our Watkins Business into Alberta, Canada,
when Lois Titus Becomes New Watkins Associate In Alberta. Lois went on to become a Silver consultant in November, Her first full Month with Watkins!!!
November saw Gerri Oickle,  become our  first Watkins Manager in Her third month with Watkins! Congratulations Gerri Oickle, Watkins Manager, ID#393712! Then in December 2011 Gerri went on to earn Watkins Business Builder Award!!!
We know there are great things in store for Gerri and her Watkins Products Team!
Also in December, we reached another Impossible Goal, and by December 28th, we qualified for Watkins All Inclusive Trip To Cancun Mexico!
Wow, what a Year!!! Thanks to each and everyone of You!!!
You know, I share this all with You, not to brag, but to say,
"With Watkins It can Be Done!!!"
It can happen for You too! If you'd like to begin reaching your Dreams!
Setting and reaching Impossible Goals, and You'd like to do so with Watkins, or….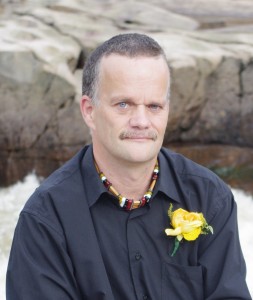 If you have additional comments,
questions, or suggestions …
Please feel free to contact me today!
Brian Hurlburt,
Toll Free 877-822-8463.
"Recipient of the
Top Consultant &
New Manager of the Year
Awards"
Visit our Online Store: http://www.JustGoNatural.com