This Weekend Canadians gather to celebrate Thanksgiving! So, we pause to reflect on all those we're thankful for. Including all our Watkins Products Customers Consultants, Friends, and Family Members
To help You celebrate We want to share this Recipe with You. The Picture is from Watkins Corporate Website.

HERBED TURKEY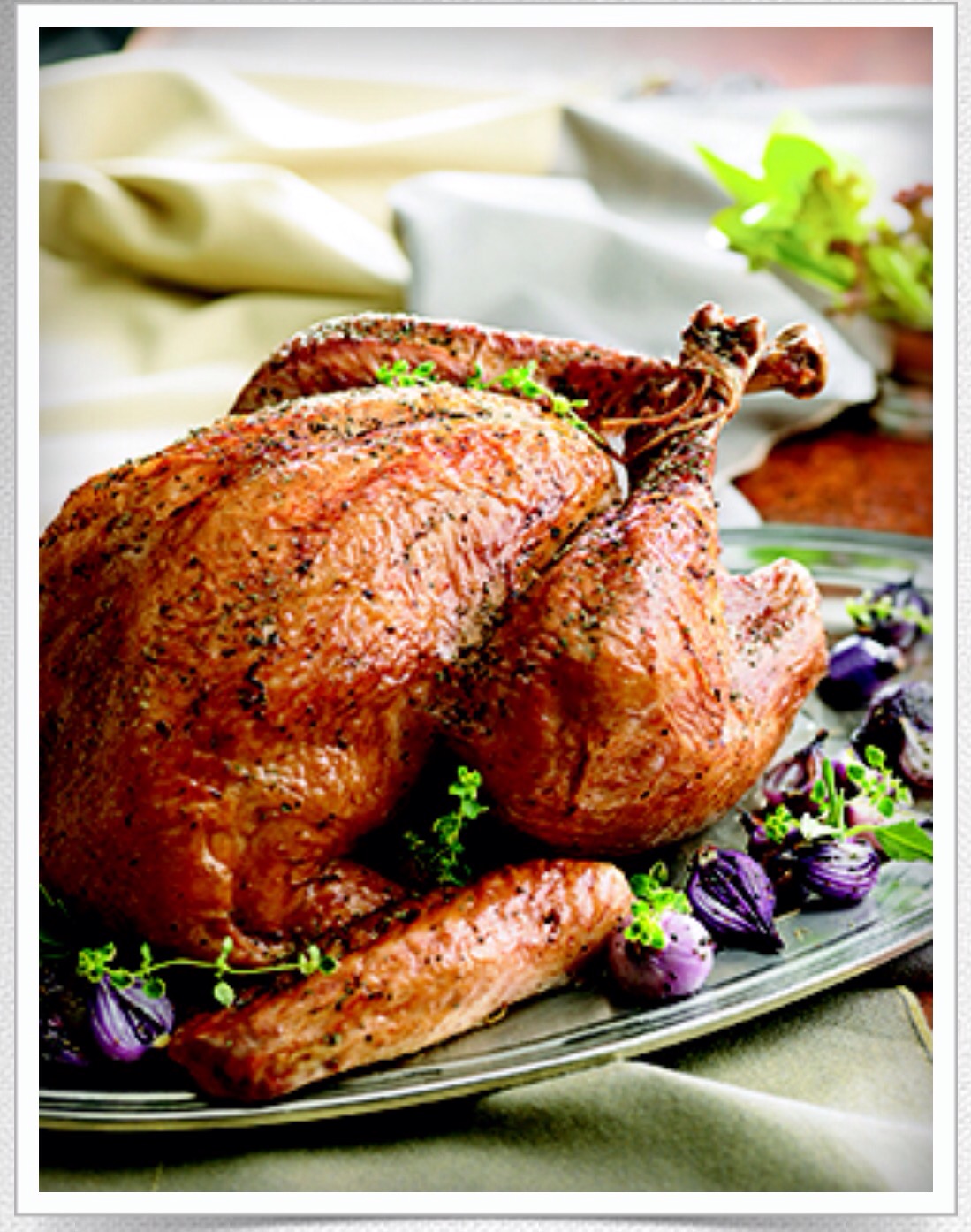 Ingredients
1 (12 lb/5.4 kg) whole turkey
1/4 cup/60 mL Watkins Original Grapeseed Oil
2 tbsp/30 mL Garlic Powder
2 tsp/10 mL Basil
1 tsp/5 mL Sage
1 tsp/5 mL Coarse Sea Salt
1/2 tsp/2.5 mL Watkins Black Pepper

Directions
Preheat oven to 375°F/190°. Clean turkey (discard giblets and organs) and place in a roasting pan. In a small bowl, combine oil, garlic powder, basil, sage, salt and pepper. Using a basting brush, apply the mixture to turkey. Bake for 2 to 2 ½ hours, or until the internal temperature of the thickest part of the thigh measures 160°F/71°C. Remove bird from oven, and allow to stand for about 30 minutes, internal temperature will rise.
I know it's a little late to use this Recipe today!
However, if Your Turkey Day is tomorrow, it'll work! It's also a good one to tuck away to use at a later date; maybe even Christmas!
I also want to take a moment to say how thankful I am for the opportunity afforded us by Watkins! We've been blessed with Incredible Team Members, numerous Awards, Trips, and perhaps most important of all, the ability to help our Customers find safer, better, more economical, Products, and to help our Consultants earn incomes and other rewards with Watkins.


Perhaps You're considering becoming a Watkins Consultant? We know we can help You too!

If You'd like more information on earning an income with Watkins Products please visit

RespectedHomeBusiness.com
* Note, You'll be asked to enter a Consultant ID#
Please enter My ID# 342198 or
Enter the ID# of the Consultant who invited You to view this Site.

Have Questions?
Contact Me…


Independent Watkins Manager
Brian Hurlburt (ID#342198)
Toll Free 877-822-8463