Happy Thanksgiving from a Romany Gypsy, Descendant of Wampanoags and Pilgrims.
This is a significant Thanksgiving for me, an especially Happy Thanksgiving to be sure!
I've known in my heart, since I was a child, that I am an Indian! So, when I began doing Family
History and Genealogy over 20 years ago, I fully expected to find Native Ancestry!
However, I didn't expect it to be so difficult, nor that it would be so many Generations removed!
Nor did I expect, that I would discover some of my Ancestors were Pilgrims who arrived on the Mayflower, in Plymouth, Massachusetts in 1620. Or that I'd come to learn that Provincetown and Cape Cod holds such a significance in so many areas of my Life! Or that many of my Ancestors were responsible for not only the first Thanksgiving, but the survival of the Pilgrims!
Discovering Ancestors like my 9th Great Grand Fathers Gov. William Bradford, and Gov. Thomas Prince was quite a treat, as was discovering my 9th Great Grand Father (By Adoption) Augustine Bearse, a Romany Gypsy, deported by British authorities to the colonies, who married the Wampanoag princess Little Dove Hyannos, the granddaughter of the Great Sachem Highyannough, and of the princess of the Nanhigganeuck tribe.
However the most meaningful find, to me, was finding my connection, and blood line Ancestry, to my 10th Great Grand Father, Yellow Feather, also known as Massasoit, Sachem of the Wampanoag, and the Sachem that welcomed the Pilgrims, and helped them survive their early days here, so they could celebrate that first Thanksgiving in 1621.
The reason this is such a Special Thanksgiving Day to me, is now 392 Years later,
I have had my Native, Wampanoag, Ancestry confirmed and
this is my first Thanksgiving, having confirmed, what I've always known!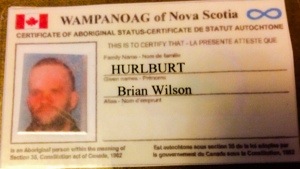 I am a Gypsy, Descendant of Pilgrims and Wampanoags!

So, I'm wishing You a very Happy Thanksgiving on behalf of …
My 10th Great Grandfather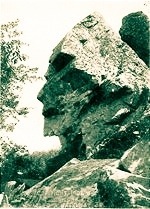 Massasoit, "Yellow Feather"
Sachem of the Wampanoag

And myself…


Independent Watkins Manager
Brian Hurlburt (ID#342198)
Toll Free 877-822-8463
JustGoNatural.com