Get $20 Free Watkins Products Plus Free Shipping and Handling!
Step 1. Get Your Watkins Membership for $19.95
& You'll Get A $20 Gift Certificate

Step 2. Place $100.00 Order & Get Free S&H

Step 3. Continue to Order as often as You like,
buy what you want, when you want, and get
Free S&H on Every $100.00 Order You place for an Entire Year!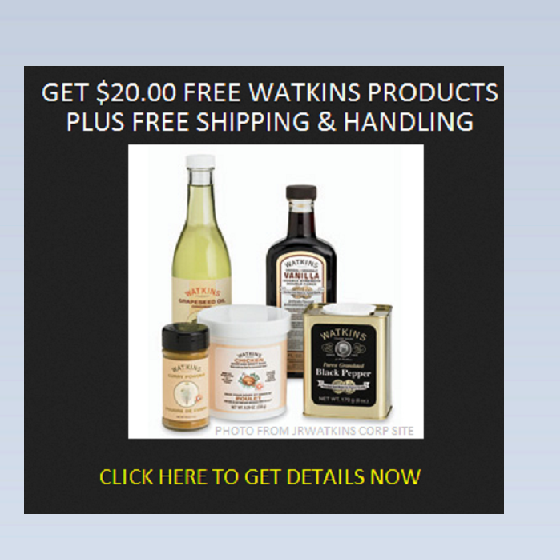 Get Started now for Just $19.95
(You'll be Asked to Enter an ID#
Enter the ID# of the Consultant who shared this Post with You
Or Enter My ID# 342198
Have Questions?
Contact Me…

Independent Watkins Manager
Brian Hurlburt (ID#342198)
Toll Free 877-822-8463