Our FaceBook Page Tops 1,000 Likes Putting Us In The Top 23% of Pages on FaceBook!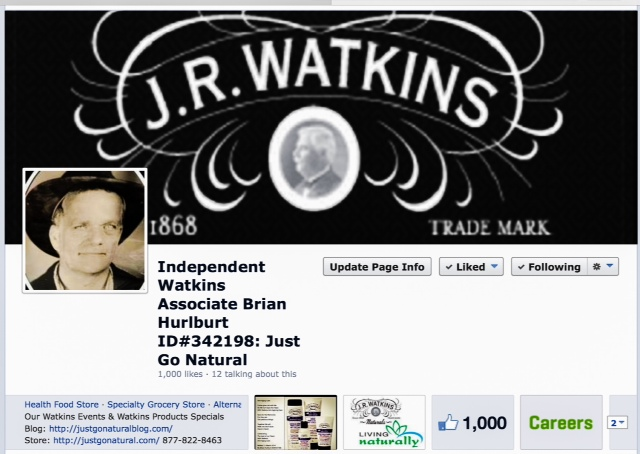 This means it's easier for people to find us, and respect us! (People do Business with People they Respect!)
This makes it easier for us to help our Watkins Products Consultants by helping them find customers in their area!
As well as being able to attract more people to become Watkins Products Consultants to better serve the Customers we attract.
So, since there are at least 1,000 People out there who helped us get these 1,000 Likes,
I'd like to say THANK YOU!!! 🙂
If you are looking for Watkins Products, Check our Consultant Locator to find a Watkins Consultant Near You.
Or, if You're looking for a fun way to earn some extra income, and You'd like to help bring Watkins Products to Your Community, contact us and We'll Help You see if Watkins is Right For You! 😉
Have questions? Contact me…



Independent Watkins Manager
Brian Hurlburt (ID#342198)
Toll Free 877-822-8463