Ever wonder if getting a Watkins Membership would be right for You?
Your Watkins Membership is just $39.95 and will give you a Discount of at least 25% on every purchase for an entire Year!
However, get Your Watkins Membership now, in Jan 2013, and get $30 back in Watkins Gift Certificates! So, it's like getting Your Watkins Membership for just $9.95
Here's how it works, pay $39.95 now, and once you have Your Watkins Membership, Watkins will give you a $15 Gift Certificate to use on a later Purchase!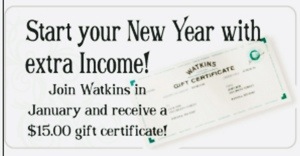 Then…
I'll give you a second $15 Gift Certificate!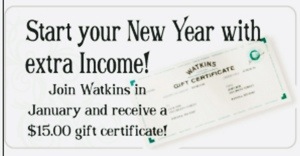 Which, is like getting your Watkins Membership for $9.95
So, start here… Get your Watkins Membership at JustGoNatural.com then you'll get a Discount of at least 25% Everytime you shop for an entire year!
Have Questions? Call me,
Independent Watkins Manager
Brian Hurlburt (ID#342198)
877-822-8463
Get Your Watkins Membership Today!