Congratulations to our Grand Prize Trip Winners who will be going to the Secrets Resort and Spa in Playa Mujeres, Mexico in May, 2015.
Team members who qualified during 2014 will be going on a free, all-inclusive, luxury vacation in May 2015 to …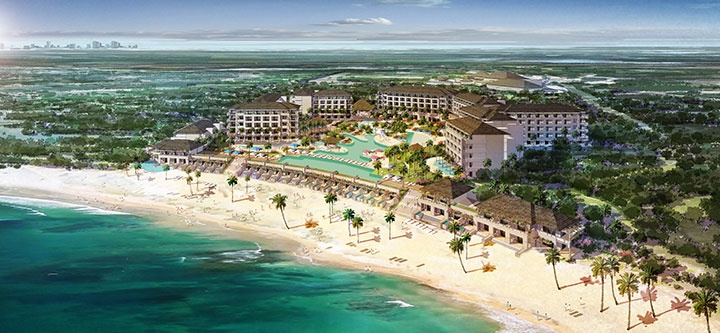 The Secrets Resort and Spa in Playa Mujeres, Mexico.
It's a brand new resort near Cancun (just opened in November 2014). All food and beverages are included in this once in a life-time trip, and all suites have views of the Caribbean Sea. There's endless fun, daytime activities, and nightly entertainment.
Congrats to our Team Members Independent Watkins Products Managers Sue Lessard and Kim Sergeant who earned the trip!
Sue Lessard earned a Trip for 2,
as did I, Independent Watkins Products Manager Brian Hurlburt,
and Kim Sergeant earned the Trip for 1.
This is quite a feat, there were 13 People who earned the trip,4 of them earned a Trip for 2, and of the  17 Trips Earned our Team Members earned 5 of the 17. This is even more impressive when we take into account that our Team, which makes up less than 2% of the total number of Watkins Products Consultants, yet earned nearly 30% of the Watkins Grand Prize Trips for 2014! The previous Year our Team earned about 30% of the Trips Earned, and we went to St. Martin in the Caribbean! The reason I tell you this is…
We have the Plan that works, when our Team Members make up just 1 or 2% of the 20,000 or so Watkins Products Consultants and yet consistently earn 30% of the Grand Prize Trips, it's obvious that We have the Plan that works! Do You want the Plan???
With this Plan You can start now and join us on next Years Grand Prize Trip!
Here it is in a Nutshell, our plan for 2015, Sell $20/Day in Watkins Products
and Sponsor 1 Person per Month who You help do the same! (That's it!)
Now, where You go next Year, depends on what You do now!
(Click Here to Join Our Respected Home Business Now)
You'll be asked to enter the ID# of the Consultant who sent You
(Mine is ID#342198)
Have Questions?
Contact Me…

Independent Watkins Manager
Brian Hurlburt (ID#342198)
Toll Free 877-822-8463