It is with great pleasure I announce and congratulate New Watkins Executives Sue & Chris Lessard of Sudbury, Ontario, Canada! Sue joined Watkins in Oct 2012 mainly to get a discount on her own Watkins Products and over the next 6 months I watched as Sue began to do what I saw as the first steps toward success with Watkins! Namely, Using the Products, which often leads to talking about the Products, and in turn others become interested and often join to get their Discount too!
So, in th spring of 2013 I told Sue I saw potential in Her, and asked Sue if she had thought about becoming a Manager. Sue said, "Not Really". However, after we talked we began to work on it. Sometimes new Consultants need someone to see their potential and believe in their success, even before they do!
As Sue's Sales Team began to grow, so did her belief. We were very pleased to see Sue's Business grow and flourish and see her advance through the Manager Ranks. It was also our pleasure to have Sue & Chris Lessard earn, and join us on, our Annual Luxury Vacations to Cancun in 2015 and to, Peurto Vallarta in April 2016.
It was about a year ago when we helped Sue & Chris to surpass us in Watkins! Watkins is one of the few, if not only home business, where you can help someone surpass you and still benefit from it!
Which is why it is with great pleasure we announce Sue & Chris Lessard as New Executives with Watkins!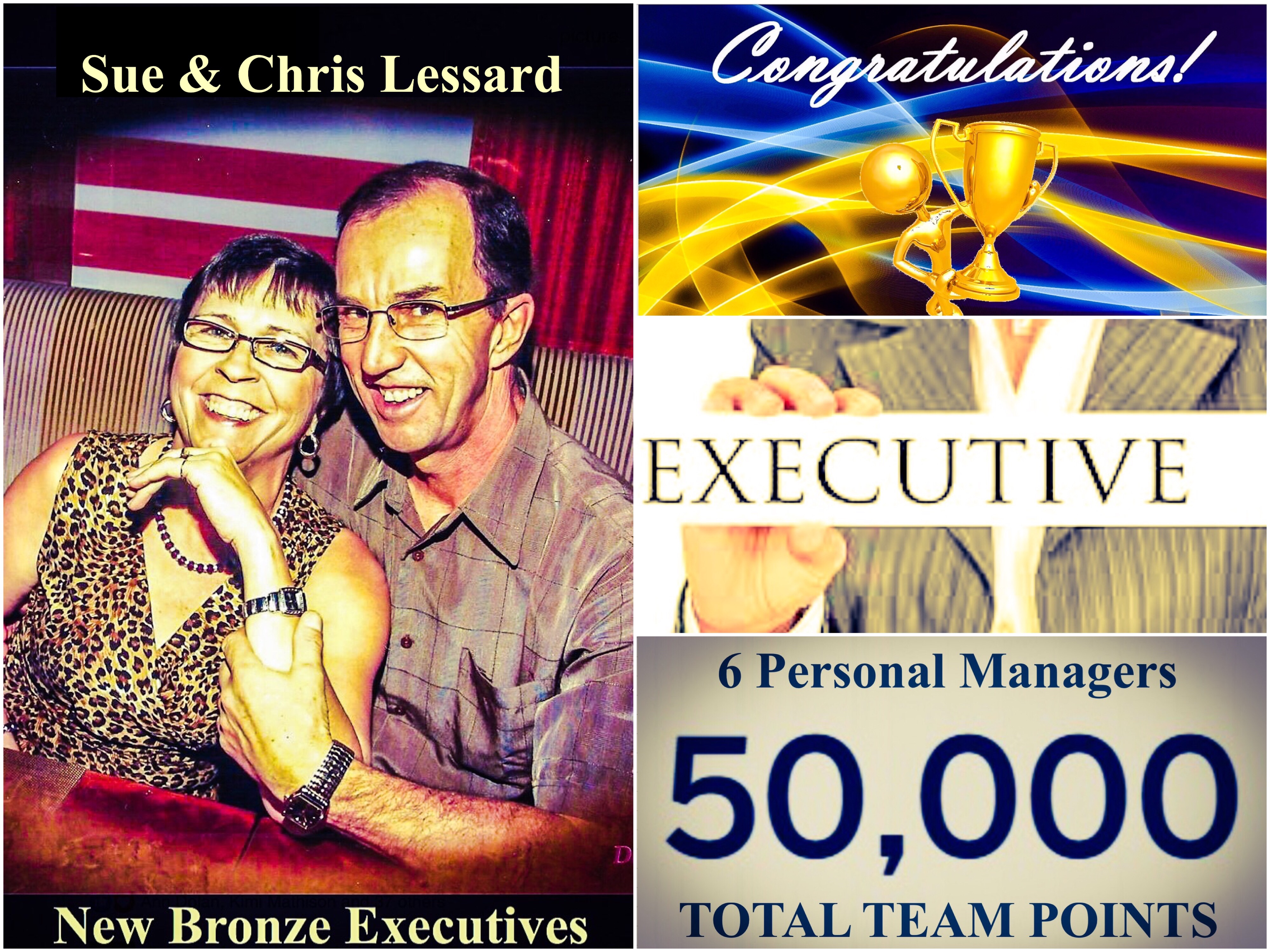 Sue & Chris have built a Team of about 545 Watkins Products Consultants, a number of whom are reaching success levels and joining us on our next Luxury Vacation in April 2017 to Las Cabos San Lucas!
We look forward to seeing the future success of Sue & Chris and their Team, and to continuing to grow our friendship, which has also developed as we've worked together to make this en of the fastest growing, most successful, Teams in Watkins!
CONGRATULATIONS Sue & Chris Lessard! We are so, so, so, Proud of You and happy to count you among our friends and Team Members.
Sincerely,
Brian Hurlburt & Denis Lanteigne