Congratulations to Clarice Cox, of Covington, Georgia, our Free Monthly Watkins Product Draw Winner!
In November 2012 we began a promotion and now, each month, we're randomly drawing a name from those who have requested our "Watkins Customer Specials Newsletter" and this month's lucky winner is Clarice Cox, Congratulations!
Last Month's Winner was Tia Pack of Kansas who won a $10 Gift Certificate!
Since Clarice Cox is at a distance from us, when Clarice places here next Watkins Order, with us, We'll be giving Her a …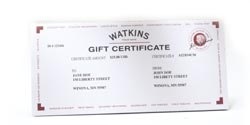 $10.00 Gift Certificate
~ ~ ~ ~ ~ ~ ~ ~ ~ ~ ~ ~ ~ ~ ~ ~ ~ ~ ~ ~ ~ ~ ~ ~

Now, it's your turn… You could be our next winner!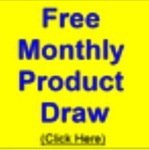 Request our Free Watkins Customer Specials Newsletter
Have questions?
Want to Order Watkins Products?
Wondering about earning an income with Watkins?
Contact Watkins Manager Brian Hurlburt (ID#342198) at 877-822-8463