What could be any better than celebrating this October with Watkins Confetti Corn Bread?
Made with Watkins Products of Course!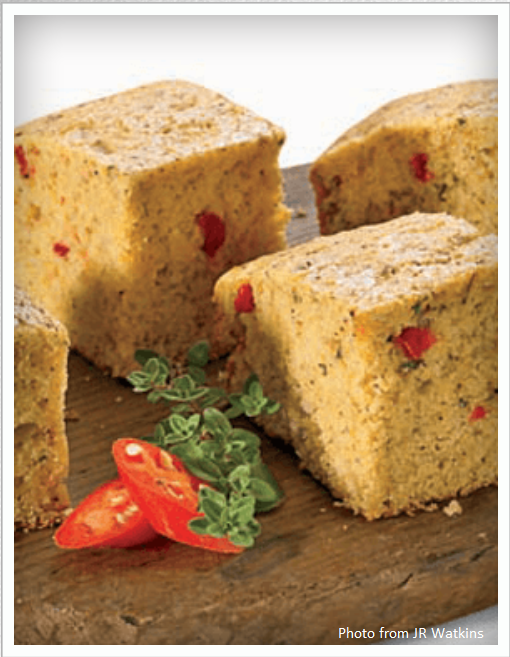 Ingredients
1 package (14 oz/397 g) corn bread mix
1 tsp/5 mL Watkins Onion Powder
1 tsp/5 mL Watkins Parsley
1/2 tsp/2.5 mL Watkins Chili Powder
1/4 tsp/1.2 mL Watkins Thyme

2 eggs, slightly beaten
1 cup/250 mL water
2 tbsp/30 mL diced pimento
2 tbsp/30 mL diced canned green chiles
Directions
Preheat oven to 400°F/200°C. In large bowl, combine first five ingredients. In small mixing bowl, combine remaining ingredients; add all at once to dry ingredients, stirring just until moistened. Turn batter into an 8-inch/20-cm baking dish coated with Watkins Cooking Spray. Bake 20 to 25 minutes, or until golden brown. Cool and cut into squares.
Makes 9 servings.
To Get These Watkins Products Ingredients, please contact your local Watkins Products Consultant.
If there is no Watkins Products Consultant in your Area, We need one! Will it be You?
For More Information please contact Me, Independent Executive Brian Hurlburt (ID#342198)
Toll Free: 877-822-8463