Come See Us at the Riverview Town Market on Wednedays from 4-8pm, we'll be there with Watkins Products, and there are dozens of other great Vendors there too! Come out and see just what we do!
To tempt you a little bit, here's a link to a Photo Album we've created about the Riverview Town Market …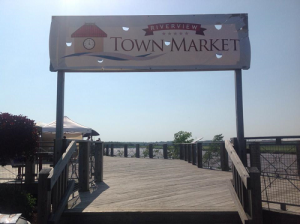 Then, just to tempt you a little bit more, when you come to our Watkins Products Table, ask about our "Special" for our and Blog Readers! We'll let you know what it is at the Market! 😉
Whatever You're looking for, You're sure to find it at The Riverview Town Market.
Even if that's being a Vendor! Yes, they are still seeking quality Vendors!
For more information about the Market, or becoming a Vendor at the Market please phone (506) 874-1578
We look forward to seeing you at the The Riverview Town Market at our Watkins Products Table.
For more information on Watkins Products, or on earning an income with Watkins Products please
Contact Me…

Independent Watkins Products Manager
Brian Hurlburt (ID#342198)
Toll Free 877-822-8463