So, do you know where the Sussex Place Mall is? You know the one where the Co-op used to be!? The one where the Sussex Place Indoor Market was located, well it's Under New Management (Yay) and it's been renamed, dubbed The Dairytown Market.
The good news is, you'll still find a number of Your Favorite Vendors at the Market, Archie's Bakery, K&A Antiques, and more…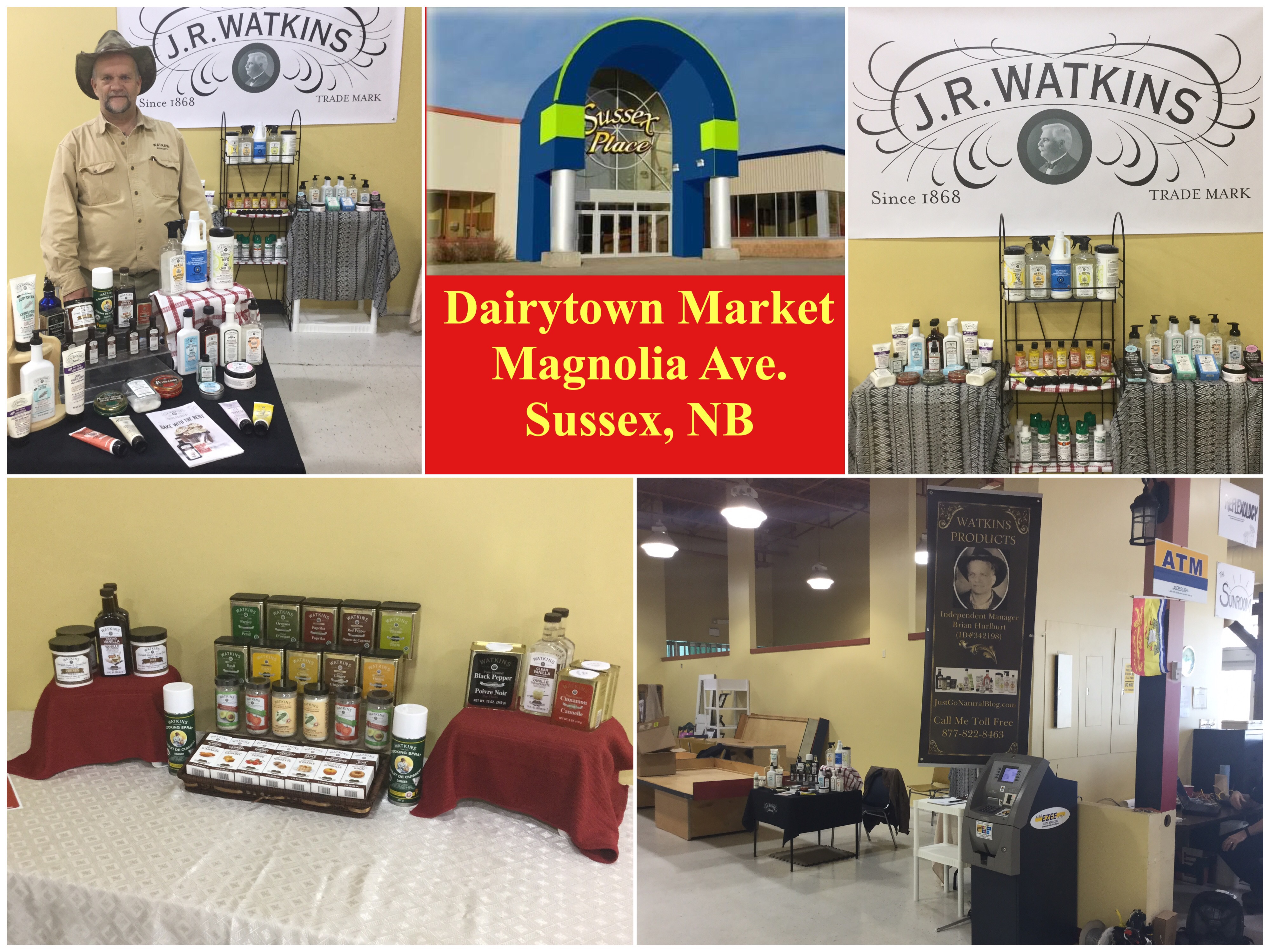 We'll be here with Watkins Products too! Yes, We'll be there with Watkins Products!
The Market is open Tuesday to Saturday at 9:30am, We look forward to seeing You there!
We are looking for Reps, and people who want to earn an income with Watkins Products are welcome to come I. And see us, or call Me Toll Free at 877-822-8463