Yes, we're back! Come See Us at the Dairytown Market, 607 Main St., Sussex N.B.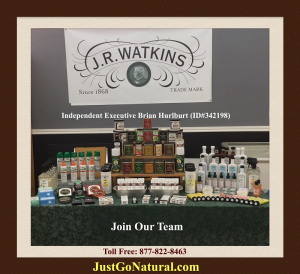 Foe more information about Watkins Products, or how You can earn an income with Watkins
please call Independent Watkins Products Executive Brian Hurlburt (ID#342198) at Toll Free: 877-822-8463
For More Information about the Dairytown Market, or to become a Vendor at the Dairytown Market please visit, or call (506) 432-5457.