This is a recipe for Caramel Apple Dip that we use often at our Watkins Tasting Events and everyone loves it!
Easy to make, ready in under 5 minutes and will be the hit dish at your Christmas Party, or anytime you want a wonderful treat!


CARAMEL APPLE DIP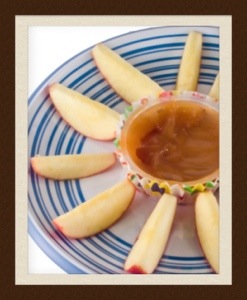 Ingredients
1 package (8 oz/227 g) cream cheese, softened
1/4 to 1/3 cup/60 to 80 mL brown sugar
1 tsp/5 mL Watkins Original Double-Strength Vanilla
1/2 tsp/2.5 mL Watkins Caramel Extract
Apples or pears, cored and sliced
Directions
Blend first four ingredients using electric mixer. Use as a dip for apple slices.
Makes 1 cup/250 mL.
To order the Watkins Products Ingredients needed for this recipe
please contact one of our Watkins Products Consultants
Using our Consultant Locatorr
Or
Click Here to Shop Online Now!
If You would like to
Receive a Watkins Sales Catalog,
Discover how You can Save 25% on all Your Watkins Products,
or Join our Team and earn up t0 39%
Please Watch our Intro Video


Jot down Your questions, and contact me…



Independent Watkins Manager
Brian Hurlburt (ID#342198)
Toll Free 877-822-8463