People become Watkins Associates for a $39.95 Membership and can save 25% on their own products and earn up to 39% on personal Sales and up to 14% on Team, or Group, Sales. In addition to Commissioned earned, Watkins Associates receive Reward Points based on personal and group, or team, activities.
To earn the Grand Prize Trip to Cancun, Mexico, with Watkins, Associates had to earn 30,000 Reward Points in 2011.
To put that into perspective, if a new Associate joined, say January 1, 2011 and sold $750/month in Watkins Products for the year and sponsored one new Associate per month who also did $750 in Monthly Sales, the first Associate would earn over 60,000 Reward Points and earn a Trip for Two to Cancun, Mexico!
For a Watkins Associate with a previous year, they must have an increase over the previous year! This is the situation for Brian Hurlburt who joined Watkins in September 2009, became an Independent Manager with Watkins in June 2010, and became a Watkins All Star in Sept. 2011. Earning the Watkins Grand Prize Trip for one to Cancun, Mexico, by the end of December 2011.
Since Brian had about 32,000 Reward Points in 2010, He needed an increase of 30,000 Reward Points in 2011. Brian succeeded with 31,000 Reward Points comprised of 23,000 Reward Points from Business increase, and 9,000 Business Builder Points earned for helping Associates on His team to succeed and reach Bonus Levels themselves.
When asked what He contributes His success to, Brian responds,
"Well, I'd tried everything else! Amway, Melaleuca, Combined Insurance, Electrolux, and others, and although I could sell, I never had any real success! Till Watkins, what i've discovered is two fold, people love Watkins and many people who used to buy Watkins no longer have an Associate to buy it from! So, as a result, it's pretty easy for our Associates, just sorting through the people and finding those who want Watkins Products and finding people who want to earn an income by sharing Watkins Products and caring for Watkins Customers! As a result about a third of those who join our Watkins Associate Team are reaching some bonus level! Thus the whole thing works very well!!!"
For more information concerning Watkins, Watkins Products, or Earning an Income with Watkins… and perhaps earning Watkins Grand Prize trip for 2012 …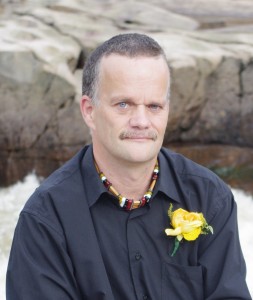 Or, If you have additional comments,
questions, or suggestions …
Please feel free to contact me today!
Brian Hurlburt,
Toll Free 877-822-8463.
"Recipient of the
Top Consultant &
New Manager of the Year
Awards"
Visit our Online Store: http://www.JustGoNatural.com