Brian Hurlburt joined Watkins in Sept 2009 to get a 25% Discount on His own Products and so that His Neighbours could get gluten free products for Him. Never dreaming it would ever develop into much Brian came to realize the customer demand for Watkins Products is incredible. Working part time over the past couple of years Brian has built a Watkins Business that has produced about $80,000 in Sales over the past 12 months!
Becoming a Bronze Manager with JR Watkins Products Company requires a Watkins Products Associate to become Manager, which requires monthly sales of about $3000, and then help two personally sponsored Associates reach Manager Level, thus creating a Monthly Business Volume of at least 6000 Product Points (an International measurement unit) that represents approximately $8,400 in Monthly Sales.
Brian Hurlburt has helped develop two new Managers in His Watkins Products Business over the past 6 months! This says Brian is in a large part because of the training He received at the 2011 Watkins Leadership Conference he attended in July 2011 at the
Hilton Minneapolis/St. Paul Airport Mall of America in Minneapolis,  Minnesota.
"Attending the 2011 Conference helped move it from a head knowledge, wondering if it would work, to a heartfelt belief that if I invested my time and energy into Watkins it would return to me and it has, big time!", says Brian Hurlburt.
This year, the 2012 Watkins Leadership Conference is going to be held in April at
Planet Hollywood in Las Vegas. Brian says, "It's going to be a great Conference,
Billy Riggs, is going to be the Special Guest Speaker, and it's going to be so good for us".
The us, Brian refers to includes his two new Managers, who are going to the 2012 Watkins Leadership Conference with Brian Hurlburt. All three Brian Hurlburt, Gerri Oickle, and Michelle Hurlburt, are going to have their Trips paid for through Bonuses and Reward Points earned in addition to the commissions they've earned!
Brian says, "It feels so good to be returning to conference 9 months later and taking two new Managers with Me! It's made even more special as Gerri, who's was one of my first Customers and has become a good friend since joining as an Associate in August 2011, became our first Manager in November 2011 and Michelle Hurlburt, my Niece, who joined us in November 2011 and qualified as our second Manager tonight the 29th of February 2012!"
Brian's rise to Bronze Manager level shows His commitment not only to Watkins and Watkins Products, but also to helping train and support those who join His Watkins Team!
If your considering becoming a Watkins Associate, or if You have questions about
Watkins Products…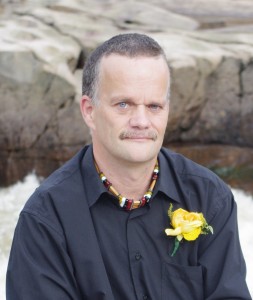 Please contact
Independent Watkins Manager,
Brian Hurlburt, ID#342198,
Toll Free 877-822-8463
You may also want to …
Visit Our Online Store