Baking Vanilla vs Pure Vanilla, what's the difference and does it matter?
First let's look at the FDA Regulations,
(c) The term unit of vanilla constituent means the total sapid and odorous principles extractable from one unit weight of vanilla beans, as defined in paragraph (b) of this section, by an aqueous alcohol solution in which the content of ethyl alcohol by volume amounts to not less than 35 percent. ~ FDA
So, what does that really mean? It means that by definition, regulations require Pure Vanilla to be a minimum of 35% Alcohol. Which, in my opinion is a bit misleading, not by Companies making Vanilla, but by those implementing the Regulations. So, even when you buy Pure Vanlla, it's still not really Pure! Is it?
No, it's not! In fact some companies, like Barbour Foods in Sussex, NB formulate their Pure Vanilla to have as much as 65% Alcohol. Yet they may still label it as Pure! So, no there is no such thing as Pure Vanilla!
Not unless you have the actual vanilla bean pod from the orchid it grows on!
It's actually a classification thing to meet regulatory definitions, Pure Vanilla must be at least 35% Alcohol, and if it's not 35% Alcohol it can not be labeled as Pure, it has to be labelled as Artificial. Therefore a low Alcohol Vanilla cannot be labelled as Pure, but must be labelled as Artificial.
Now, it's not all bad! It would be pretty difficult to use the Vanilla Bean and get even distribution when using Vanilla for baking and other purposes. It therefore makes sense to have a carrier, like Alcohol to absorb the goodness out of the Vanilla Bean to make it easier to use. Right?
Right, so, because all Vanilla, in liquid form has alcohol in it, why buy one over the other?
Honestly I think it's somewhat of a personal taste, and a matter of a real discriminatory palate. Far more discrimination than that of the above average person! Also, in my experience when I cook or bake with anything with a high Alcohol Comtent, the Alcohol disapates during the heating process. That s why it's ok to eat that flaming baked Alaska in the restaurant, the Alcohol has burnt off.
However, I should interrupt myself here to point out that there is nothing in the above regulations about the quality of the Vanilla Beans! Right? Right!
So, the Beans, just like with Coffee Beans, really help to determine the Flavour and quality! Right?
Everyone has had a cup of cheap coffee, made with cheap (and poor) Coffee Beans! Right?
Likewise, if we have Vanilla made with cheap, or poor, Vanilla Beans, our finished product, our finished dish, loaf, pudding, or pie, will not be as good as if it were made with quality beans! Right? Of course right!
So, while in my opinion, Pure (High Alcohol) Vanilla may be alright for Non-Baked Puddings or Frostings, I prefer a good quality Artificial (Low Alcohol) Vanilla for my Baking needs. Now, not to brag, but my Cookies have taken Awards at the Caledonia Exhibition in Caledonia, Nova Scotia where all the little ole Church Ladies are renowned for their Baking!
Needless to say, we did very well in Sales of our Watkins Vanilla and other Watkins Products following that Exhibitions. Well enough to report we've been Vendors there for over 7 years now! Anyway, I'm getting ahead of myself!
I should interject here that I often here of people getting incredible prices on Vanilla in Mexico! Mexican Vanilla, real Mexican Vanilla, is preferred by some people. However, I prefer not to use it for two very good reasons! One is that Mexico has very lax Spray laws which may result in even the best Mexican Vanilla being covered in Chemical Sprays. The second reason is the FDA continues to Warn people that the bargains on Mexican Vanilla may not be such a bargain after all. That is because some Mexican Vanilla is not Vanilla! But a toxic substance called Coumarin!
Tourists tempted to pick up bargains south of the border should beware of one bargain that isn't a good buy—a so-called "vanilla" flavoring or extract that isn't vanilla flavoring or extract at all, but instead is made from a completely different plant material that contains coumarin. Coumarin is a substance with potential toxic side effects banned from food in the United States. This flavoring product may smell like vanilla extract, taste like vanilla extract, and be offered at a cheap price, but it could present a significant risk to some people's health. ~ FDA
So, by now You can see, not all Vanilla, or so called Vanilla is created equal!
However, I know of one Company, who uses Madagascar Burbon Vanilla, in both Pure, and Artificail (or Baking) Vanilla. That company is, of course, Watkins! Watkins Products have been trusted by families for generations, promising the best ingredients on the squares to find terms, and with (as far as we know) the worlds first, 100% Satifaction Momey Back Guarantee! So, that's why I use, and recommend Watkins Vanilla.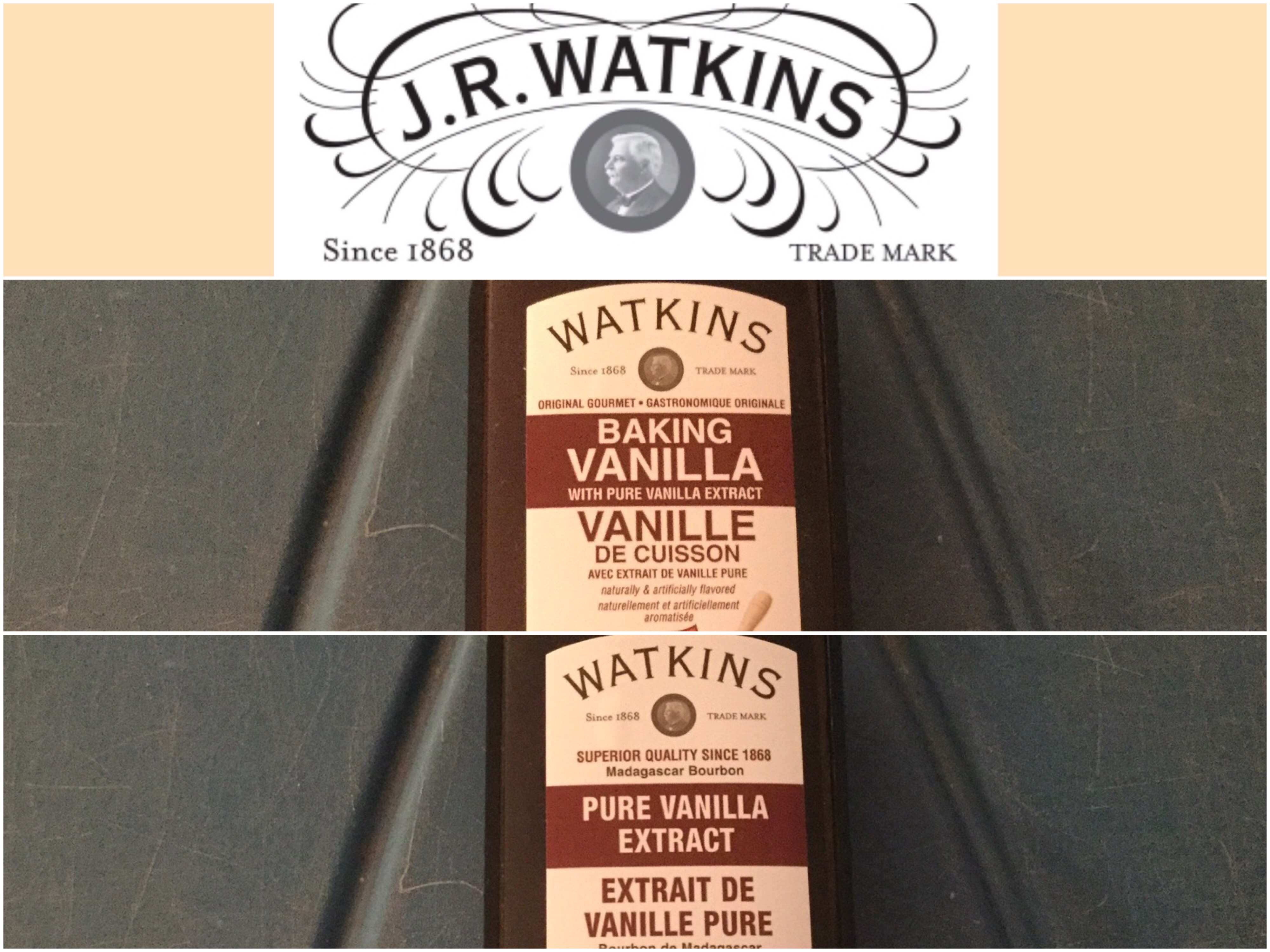 I prefer Watkins Baking Vanilla, made with Madagascar Burbon Vanilla the same as the Pure, but classified as Artificial because of the low alcohol content. It is also a Double Strength Vanilla so requires using just half what the recipe calls for!
Regardless if you prefer Watkins Pure Vanilla, or Watkins Baking Vanilla, you can rest assured you really do have the best possible Vanilla in the bottle and if You're not 100% Satisfied You'll get Your Momey Back! That Guarantee covers not just Watkins Vanilla, but all Watkins Products!
Perhaps that's why we need Reps! If You or someone You know would make a great Watkins Products Consultant we'd love to hear from You! Call Me, Independent Watkins Products Manager Brian Hurlburt (ID#342198), at Toll Free: 877-822-8463
If You'd like to see these and other Watkins Products now, Please Click Here to View Our Catalog.
Now, let's have a little fun! Let us know which You prefer? #PureVanilla or #BakingVanilla Share it, Tweet it, FaceBook it!