When I joined Watkins in Sept 2009 it was not to do it as a Business!
I had tried at least 6 Other "Home Busnesses" and I told my Sponsor,
"I know these things don't work! So don't expect much!"
Well, now, nearly 5 years later, I know this does work!
I also know we've been blessed with a Team of Incredible People
and as of this evening our Team has grown to 250 Watkins Products Consultants! 😉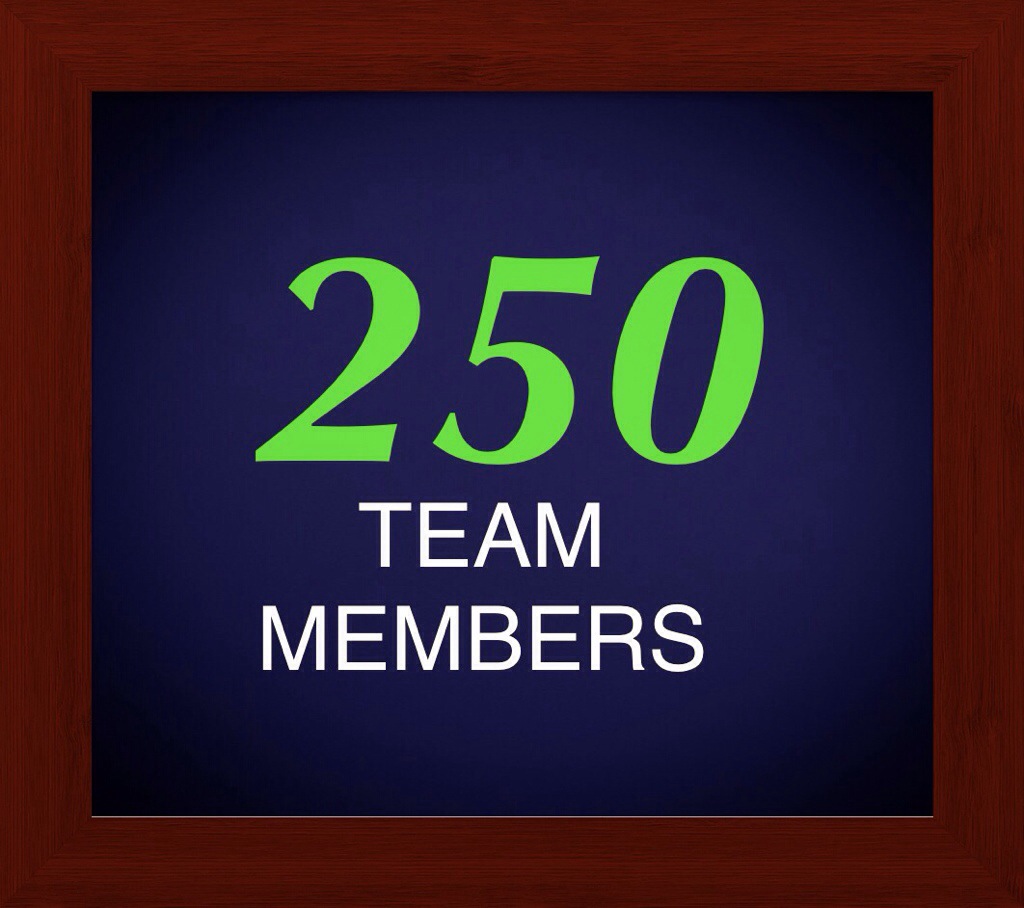 While our Team makes up just over 1% of the Total number of Watkins Consultants it is comprised of about 1/3 of the Grand Prize Trip Earners, and about 20% of the Watkins All Star Team!
Knowing that may make You think we are all super stars, and that we all work at this full time! Not so! We do this part time, working flexible hours, that allow us to set our priorities, and work our Watkins Business around our regular schedules! Making time for Family, Friends, Work, etc.
If You've ever wondered if it works, or if it would work for You, let me tell You, it will! It will if You take our suggestions and do the follow through! That has been the advice we've given to 10 Managers, whom we've helped develop over the past two to three years!
Did these Managers believe it would work!?
Not one of the ones I asked recently, including myself,
Believed it would work! We just took the suggestions and did the follow through! It worked!
Now, I want to note also, we have Team Members who are Managers, Trip Earners, All Stars, and we have others who simply have their Membership to get their own discount of at least 25% on their own Products and never sell anything to anyone! We love them ALL, They are ALL valuable members of our Team! 😉
So, if you're wondering if this might be right for You?
Or, You'd just like to get a Discount of at least 25% on Your own Watkins Products, Please Click Here to watch our Video Intro and take time to explore our Site, http://www.respectedhomebusiness.com
Have Questions?


Contact Me…



Independent Watkins Manager
Brian Hurlburt (ID#342198)
Toll Free 877-822-8463